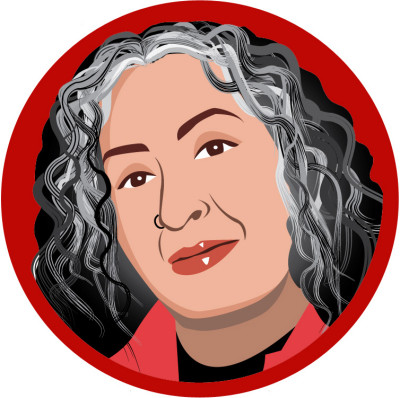 Hey there! Thanks for visiting my portfolio website!
My most current position was with PacBlue Printing, a full service digital printing company in Vancouver. I was involved in creating collateral for the seasonal campaigns of many international cosmetics brands, among other things that PacBlue does. Please check out the link above to see what I'm talking about. The style and design of my banners reflects a desire to create the illusion of something painterly, lush or tactile. In this digital medium, I tend to love sites that are the antithesis of cold and austere. After all, we generally look at the web through a plastic box. Of course, as a designer I'm able to visually interpret various styles as appropriate to the job at hand! Please take a look around here.
"I have no special talents. I am only passionately curious."  Albert Einstein

Curiosity is my philosophy. It keeps me young at heart, looking forward and going strong. My diverse interests and artistic perspective complement my design skill. I enjoy what I do and luckily, I'm pretty good at it. Our world is a vast visual feast that I tap into for fresh and tasty ideas. I draw inspiration from nature, the arts and travel. I crave knowledge, creative expression and a deliciously poured cup of coffee.
I live in beautiful Vancouver. Please email: me (at) sherialexander (dot) ca if you'd like to get in touch.